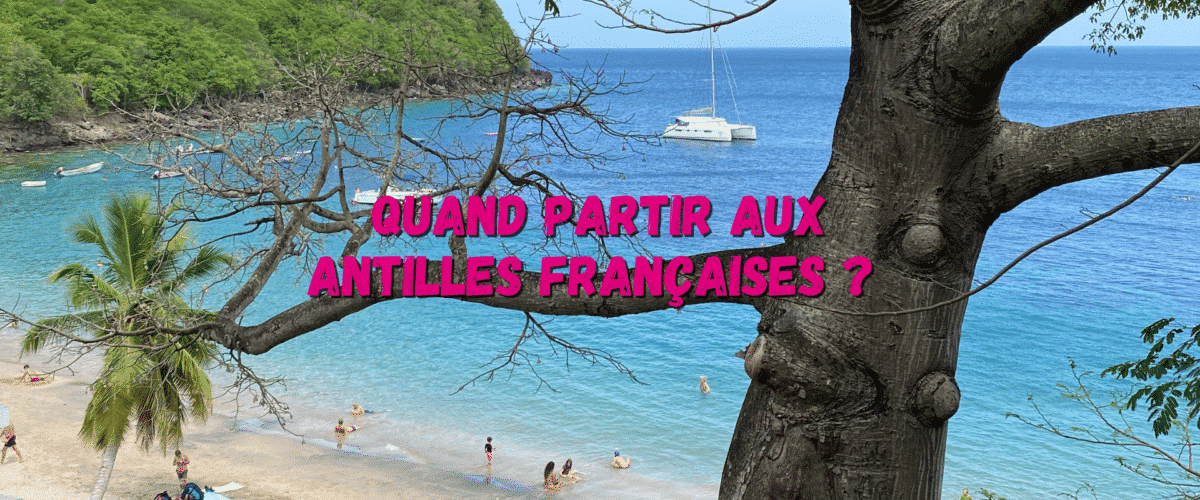 Before starting this article, it is important to know that unlike in mainland France, there are only two seasons in the French West Indies. The first is the dry season, which corresponds to summer, and the second is the rainy season.
Although we associate summer with heat and winter with cold, in the French West Indies the temperature remains the same regardless of the season. The only notable difference is that the risk of showers is slightly higher during the rainy season.
So without further ado, let's tell you what the best season to go to the French West Indies is. Is it the rainy season to cool off a bit or the dry season to get the maximum tan?
The dry season, otherwise known as the high season, for a great tan
The dry season is the high season in the French West Indies. It is one of the most pleasant times to go. The dry season starts in December and ends in April. This corresponds to the winter period in mainland France.
Because of its enviable climate, the dry season is also the most touristic time of the year in this geographical area. Every year, the French West Indies welcome several hundred people from mainland France fleeing the cold temperatures.
The rainy season for a breath of fresh air
The rainy season is the low season. This is because the weather in mainland France is milder from June to November, so this period is much less touristy. This can be the ideal time to explore the French West Indies at a leisurely pace and at reduced prices.
However, the rainy season, as its name suggests, is wetter than the dry season. What may seem refreshing at first, can quickly become stifling because of the ever-present heat. Indeed, even in the low season the average temperature rarely goes below 28°C.
The hurricane season: the wrong plan for your holiday in the French West Indies
As you can see, the rainy season and the dry season both have their advantages and disadvantages. There is no particular season to enjoy the beauty of the French West Indies.
However, some months are more inadvisable than others due to a high risk of cyclones and tropical storms occurring in the region. We consider that between mid-August and mid-October, renting a catamaran in the French West Indies is not recommended.
At this time of year, the risk of showers becomes more recurrent and the winds become a little more violent.  For more information about your departure to the French West Indies, contact our team who will give you all the information you need to organise your holiday.
Want to go to the West Indies? Discover our itinerary for 1 week on a catamaran from Guadeloupe and the 3 most beautiful spots in the archipelago.